WA VI

Olympia WA

PO BOX 12073

Olympia, WA. 98508-2073

Welcome to our Chapter Web site of the Blue Knights International Law Enforcement Motorcycle Club. 

Our goals are:

  Provide for the mutual assistance, enjoyment, entertainment, education, physical,  mental and  social benefit of its members and the general public. 

  Promote and advance the sport of motorcycling and the safety of motorcycling. 

  Serve the interests of motorcycle owners and users.  

  Promote by example and any other acceptable means, safe use, operation and enjoyment of motorcycles.  

  Develop a fraternal spirit between law enforcement personnel and the general public.  

  The Blue Knights is a family organization.  Spouses and children often accompany our members to the various rides and functions.  When traveling, local members can provide assistance, directions and sometimes a place to stay.  We are truly a family.  

  Among the Blue Knight members,  

"There are no strangers, only friends          you haven't met." 

CHAPTER OFFICERS

President

Vice President

Secretary

Treasurer


      Next Meeting 

  February 11th, 11 a.m.

Mr. Doug's Restaurant

210 103 Ave.SE

               Yelm WA.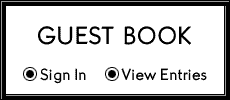 U S FLAG and CHAPTER FLAG

FLOWN OVER HEADQUARTERS DURING 

OPERATION FREEDOM IRAQ

Thanks and Honors to member Tony Pasqualichio who accomplished this while serving all of us in Iraq.

Thank you, Theresa Griffin for the display box.

I
nterested in joining, click link .
 Our fallen members Now riding with Heaven I  with us in spirit, never forgotten.

Mike Korhonen E.O.W. 4/30/2016

James M. Neeley  E.O. W. 10/02/2019

mike Hutnik.  E. O. W.   11-12-2020